From August 26 to 28, 2022, the World New Energy Vehicle Congress 2022 (WNEVC 2022) was held in Beijing and Hainan in a combination of online and offline ways. As the highest standard, international and most influential annual event in the field of NEVs, the congress, with the theme of "Comprehensive Electrification and Global Cooperation under a Carbon Neutrality Vision", was participated by representatives from the government, industry, university and research circles around the world.
On August 27, Premier Li Keqiang of the State Council sent a congratulatory letter to the congress. He said: "China is a big country in automobile production and consumption. In recent years, the new energy vehicle industry has developed rapidly, and its production, sales and ownership rank among the top in the world, entering a comprehensive market expansion period. Developing new energy vehicles is not only conducive to advanced manufacturing and green and low-carbon development, but also to enriching consumer choices and providing high-quality products."
NOVOSENSE Microelectronics (hereinafter referred to as "NOVOSENSE", SSE Code 688052) participated in WNEVC 2022 as a representative of automotive chip manufacturers, and discussed with industry counterparts the successful experience and development trend of new energy vehicles in technology and industrial innovation, and explored the effective path of electric and intelligent collaborative development to promote the transformation and upgrading of the automotive industry, and help achieve carbon neutrality.
In addition, Wang Shengyang, Founder, Chairman and CEO of NOVOSENSE, was invited to attend and deliver a keynote speech at the "Automobile-qualified Chip Technology Breakthrough and Industrial Development" theme summit held on August 26, sharing the practice and thinking of NEV chips.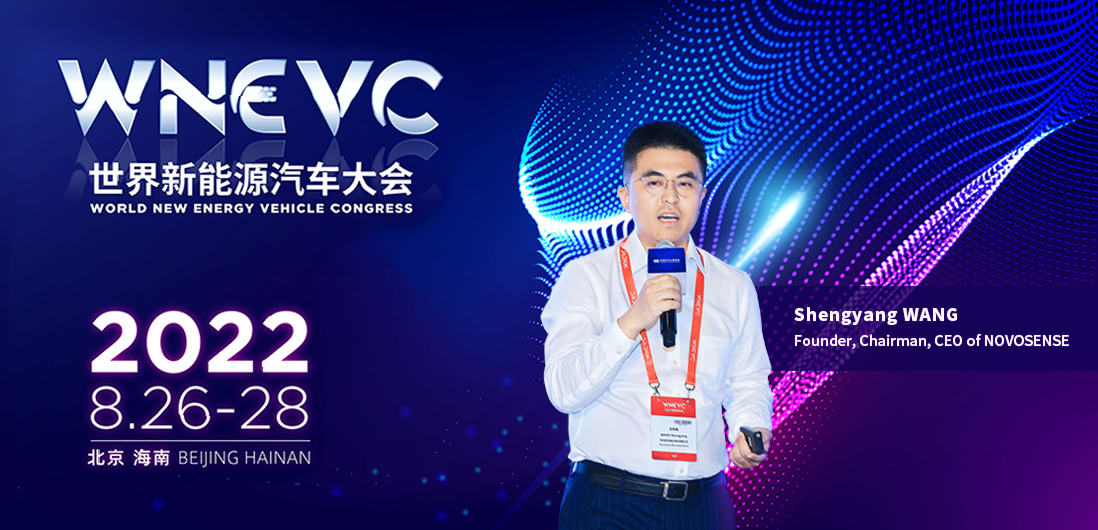 Wang Shengyang of NOVOSENSE attended WNEVC 2022 and delivered a speech

To cope with the challenge of global climate change and realize the goal of carbon emission reduction and energy efficiency improvement, the new energy vehicle industry has ushered in new opportunities for historical development. With the development of automobile electrification and intelligence, the demand for automotive semiconductors has increased rapidly, and thus the demand for upstream wafer capacity has further increased. According to market analyst data, the global wafer capacity expansion plan will grow at a compound annual growth rate of less than 5% in the next three years, while the supply and demand of automotive chip to wafer capacity will grow at a compound annual growth rate of more than 15%.Therefore, although the "chip shortage" in the semiconductor industry is gradually easing, but the automotive chip supply will remain tight.

The "chip shortage" in the automotive supply chain brings a lot of market opportunities for chip companies. However, continuously improving their own competitiveness is the basis for a sustainable and long-term development in the automotive supply chain. In this regard, Wang Shengyang shared the core concept and practical experience of NOVOSENSE: Take quality as the priority, application as the principle, supply chain as the cornerstone, and service as the key to win. "NOVOSENSE needs to strengthen itself to better serve the Tier 1 customers and the automotive industry." Wang added.
With mature technology accumulation, a wide range of products and a long-term and comprehensive quality management system, NOVOSENSE practices the value of "Reliability and Trustworthiness" and is committed to providing high-quality products and services for automotive customers. NOVOSENSE focuses on establishing a stable supply chain system, and accumulates supply chain management experience through close cooperation and cooperation with upstream wafer foundries and package testing plants, so as to ensure operation efficiency and product quality. In the case of frequent Black Swan events in the whole industrial chain, CNIC gives play to the resilience and flexibility of its supply chain to help auto manufacturers guarantee supply. At present, the NOVOSENSE automobile-qualified chip has been installed in batches on vehicles from many auto manufacturers, entered the supply system of many mainstream auto manufacturers and Tier 1 manufacturers, and shipped on a large scale.
Since 2016, NOVOSENSE has started to plan the automobile-qualified products. The current three product lines cover signal sensing, system interconnection and power drive respectively, with models meeting the AEC-Q100 reliability test standards, providing comprehensive automotive electronic solutions for automotive application scenarios.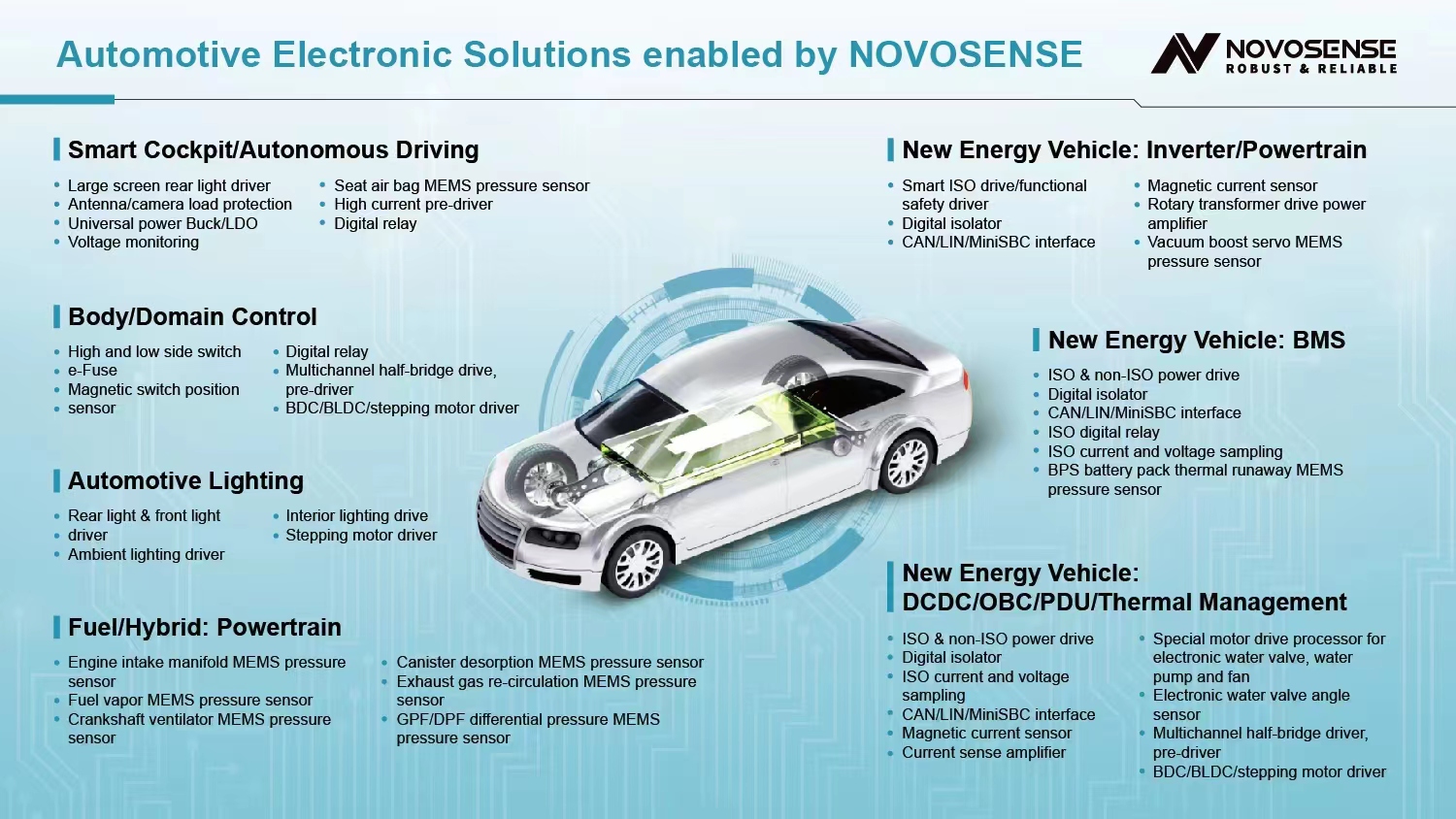 NOVOSENSE Automotive Electronic Solutions
At the technology exhibition held simultaneously with the congress, the LDO power supply chip, power driver chip, magnetic current sensor, pressure sensor and other products of NOVOSENSE were exhibited in the China Chip Exhibition area, which received strong attention from the participants.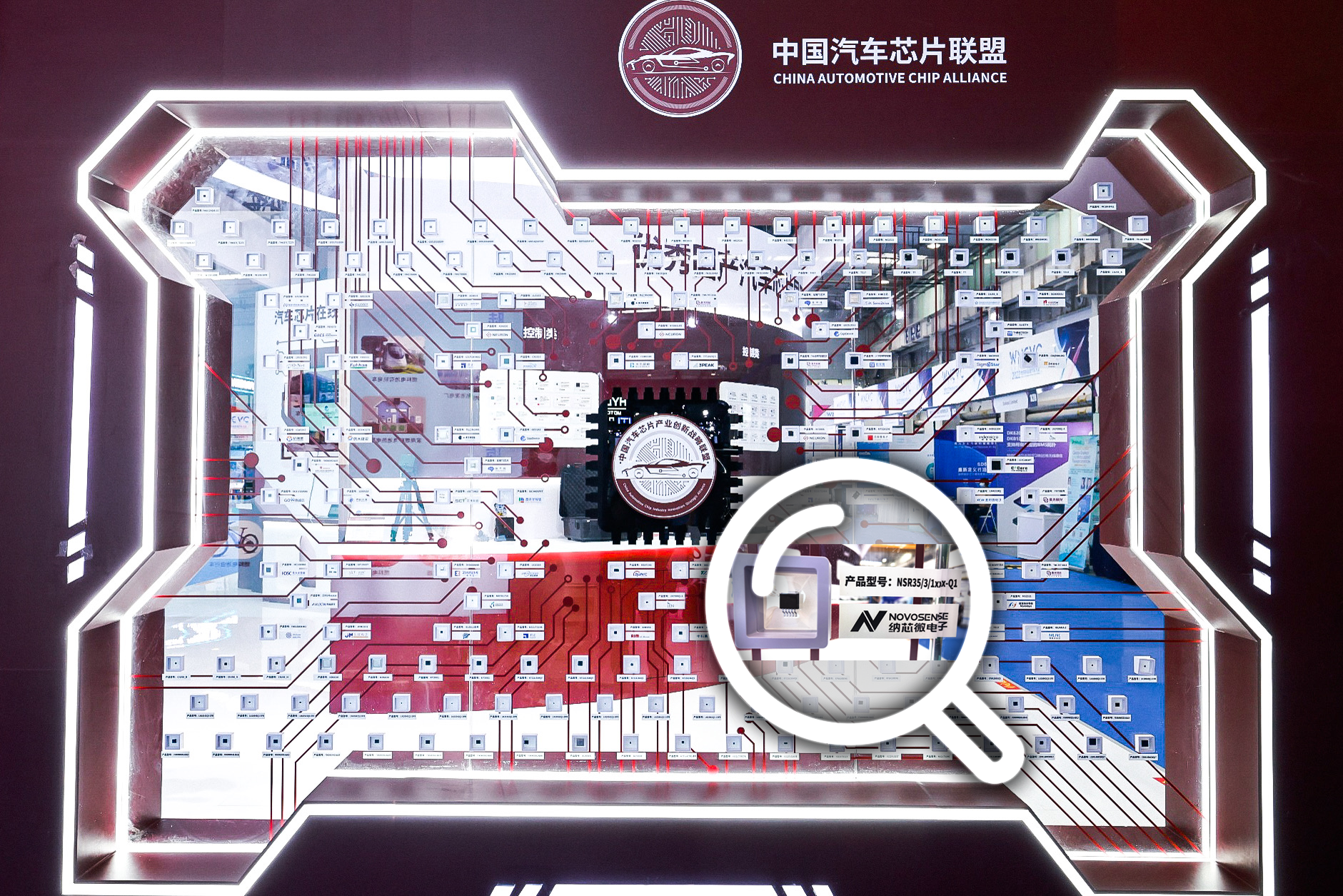 NOVOSENSE products appeared in China Chip Exhibition area
About WNEVC
The WNEVC is co-sponsored by 10 organizations including China Association for Science and Technology, Beijing Municipal People's Government, Hainan Provincial People's Government, Ministry of Science and Technology, Ministry of Industry and Information Technology, Ministry of Ecology and Environment, and led by China Society of Automotive Engineering, which is the largest new energy vehicle congress in the world. Since its inception in 2019, WNEVC has been held for four consecutive sessions. As one of the most influential congresses in the field of new energy vehicles, the WNEVC 2022 has reached new heights in both scale and standard. The 3-day event includes more than 20 conferences and forums, 13,000 square meters of technology exhibition and a number of concurrent activities. It is expected that more than 1,000 high-level people from the government, industry, university and research in the field of new energy vehicles will gather at the site.