Shanghai, Aug. 16, 2022/ -- NOVOSENSE Microelectronics (hereinafter referred to as "NOVOSENSE", stock code in STAR Market: 688052) participated in the 2022 International IC & Component Exhibition and Conference (IIC) with its high-performance and high-reliability analog and mixed-signal chip portfolio. IIC 2022, with the theme of "Move Forward Steadily with Innovation and Change", was held in Hall 2 of Nanjing International Expo Center from August 16 to 17. NOVOSENSE brought the latest key technologies and comprehensive application solutions for automotive electronics, industrial and consumer electronics to the industry.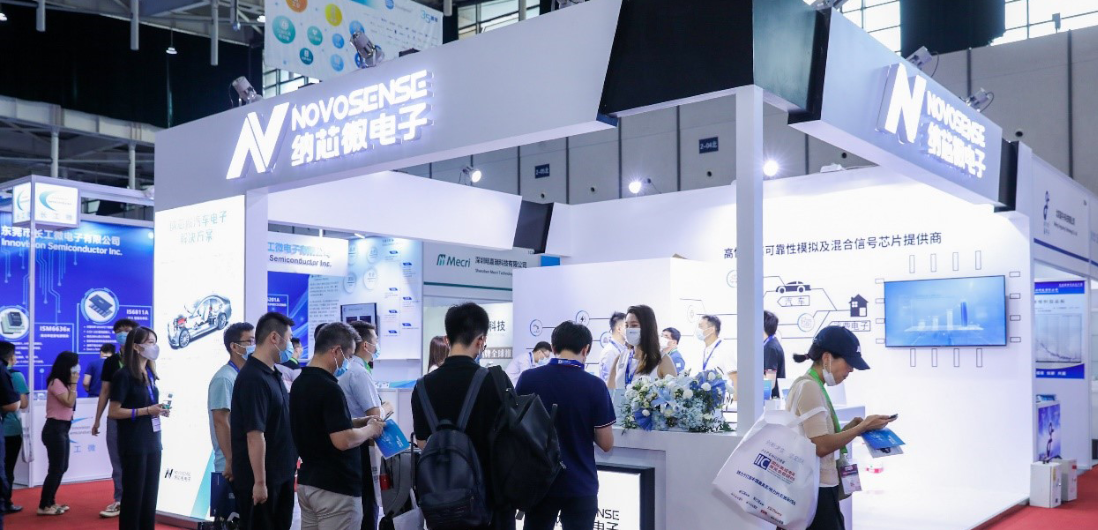 Facilitating the development of electric and intelligent vehicles with carbon peaking and carbon neutrality goals
To cope with the challenge of global climate change and realize the goal of carbon emission reduction and energy efficiency improvement, the application of renewable energy and new energy technologies has been rapidly developed in automotive and industrial fields. In terms of vehicles, market research data shows that China's automobile production and sales are expected to reach 27 million in 2022, among which about 6.5 million will be NEVs. By 2026, the scale of NEVs is expected to reach 16 million; In terms of clean energy, PV power generation has become the backbone of the energy transition. At present, PV power generation has a cost advantage compared with traditional fossil energy generation, and has entered the era of parity. According to the National Energy Administration, in 2021, China's newly installed PV grid-connected capacity was 53GW, with a year-on-year growth of about 10%, ranking first in the world for nine consecutive years; In terms of industrial control, driven by the development of downstream markets such as new energy, PV, logistics and robotics, industrial automation has continued to grow for several quarters since 2020.
The products including isolated current sampling, isolated half-bridge, motor drive system, DC brush motor driver, magnetic angle sensor, current sensor and pressure sensor NOVOSENSE demonstrated during IIC all could be applied in automotive OBC, electric driver, fuel, engine system, industrial frequency conversion, servo, automation, PV, household appliances.
In addition, Zhang Fangwen, Marketing Director of NOVOSENSE, and Yao Di, Operation Vice President of NOVOSENSE, were invited to share in-depth insights on automotive electronics market and technology trends at the 2022 International "Carbon Neutral" Electronics Industry Development Summit and China IC Leadership Summit on August 16 and 17, respectively. Since 2016, NOVOSENSE has started to research and develop the automobile-qualified products. The current three product lines cover signal sensing, system interconnection and power drive respectively, with models meeting the AEC-Q100 reliability test standards, providing comprehensive automotive electronic solutions.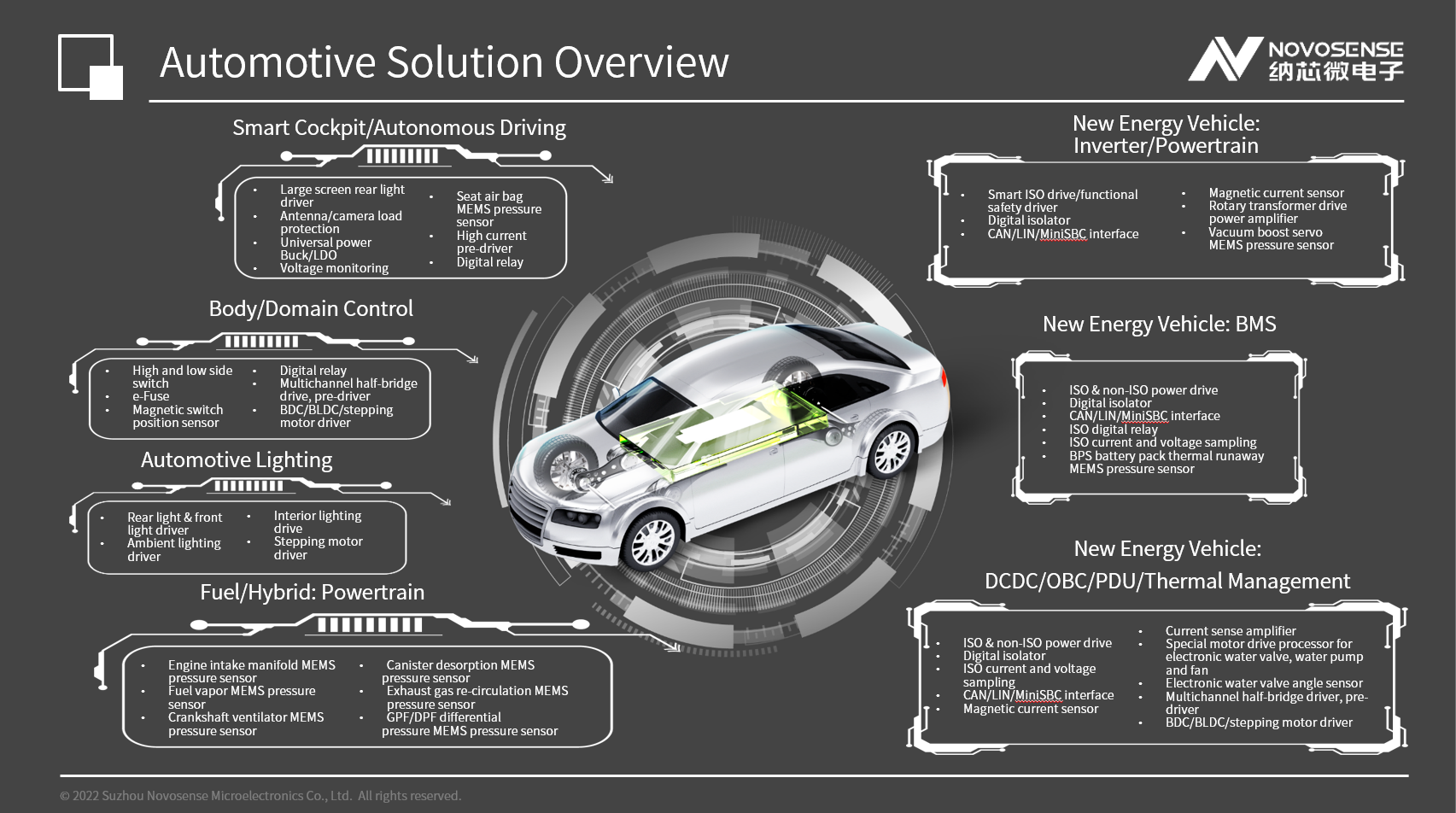 NOVOSENSE Automotive Electronic Solutions



About IIC
IIC 2022 brings together many industry benchmarking enterprises, the latest technologies, innovative products and solutions. Several parallel forums will be held during the conference, inviting well-known experts and entrepreneurs in the field of electronics and applications at home and abroad to share forward-looking innovative technologies and semiconductor industry development trends, focusing on cutting-edge topics in vertical industries. It is one of the influential system design events in China.