From April 14 to 16, electronica China 2021 was held in Shanghai New International Expo Center.
At this exhibition, NOVOSENSE exhibited more than 50 products covering digital isolator, signal conditioning, sensor and interface chip, as well as relevant solutions in home appliance control, wearable device, automotive electronics and other applications. It focused on the intelligent product series applied in automotive electronics, including engine intake manifold pressure sensor, KPS crankcase ventilation pressure sensor, fuel steam pressure sensor, new energy vehicle battery management system (BMS), OBC on-board charging, DC-DC power supply, motor-driven inverter and other application solutions. In addition, it brought the bluetooth skin temperature measurement solution based on the temperature sensor NST1001, isolated half-bridge power drive solution (NSi6602), current sensor and other applications to the exhibition.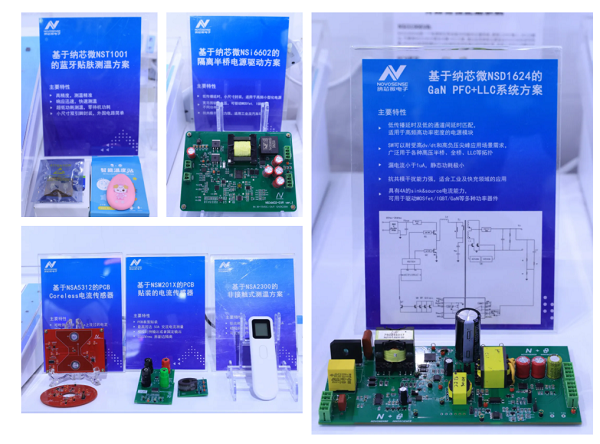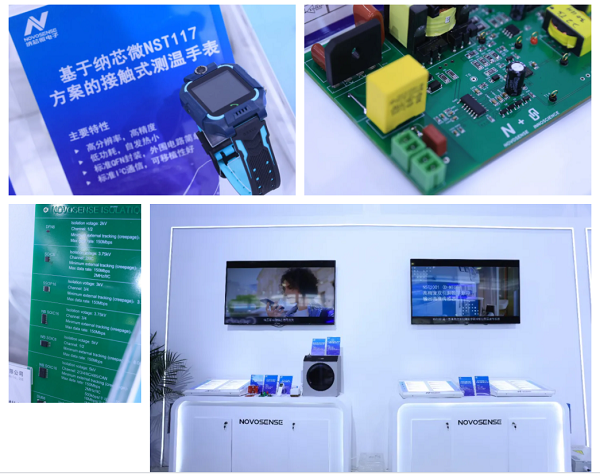 The booth of NOVOSENSE attracted many visitors
To build key capabilities through independent innovation
Innovation is never driven by technology, but by the long-term pursuit of competitive advantage and overcoming existential crises. Since its establishment in 2013, NOVOSENSE has been actively promoting independent innovation by focusing on mixed signal chain technology. It puts effort into the development of digital isolator, signal conditioning, sensor and other fields, and continuously makes key breakthroughs in the industry with the solid technical precipitation of the team.
In 2020, NOVOSENSE completed the coverage of digital isolation devices in all categories, and realized the mass production of enhanced isolation chips, indicating that NOVOSENSE has fully attained global competitiveness in isolation technology indicators. At the same time, technological breakthroughs from emerging applications of temperature sensors have been made in household appliances, wearable devices, Internet of Things and other fields, realizing a revolutionary replacement of traditional NTC.
NOVOSENSE sticks to independent innovation unswervingly, continues to increase investment in innovative technology and product research and development, and strives to break through key core technologies, which has built a solid foundation for NOVOSENSE in the fields related to mixed signal chain technology.
To plan with extraordinary insight and catch up via breakthrough
There is no doubt that the intelligent vehicle industry has entered a new era. 2021 is a milestone year, with more crossover competitors entering the market, which will subvert the original automotive industry chain, and redefine the sales model and value distribution pattern.
As one of the earliest local chip companies to enter the automotive field, NOVOSENSE realized the mass installation of pressure sensors on traditional fuel vehicles as early as 2017, with brake pressure sensor, oil pressure sensor, air conditioning pressure sensor and other solutions successfully applied to many best-selling models from Dongfeng Motor, SAIC MAXUS and Shanghai Volkswagen.
Focusing on pressure sensors, NOVOSENSE provides MEMS pressure sensors and MEMS wafer products with micro-differential pressure, differential pressure and absolute pressure, which can meet the requirements of intake pressure sensors, exhaust pressure sensors, fuel steam pressure sensors and other related pressure sensors of "National VI" standard internal combustion engine system, and the requirements on battery pack pressure, seat pressure and other aspects of new energy vehicles, realizing the full coverage of micro pressure, low pressure, medium pressure and high pressure.
NOVOSENSE's ambitions go far beyond that. It focuses on new energy vehicles, and its mass production capacity of automotive-qualified scale chips meets the challenging performance, reliability and cost requirements of the intelligent vehicle application market as the automotive-qualified isolation drive, LIN port signal conditioning chip and MEMS pressure sensor are installed on vehicles in batch.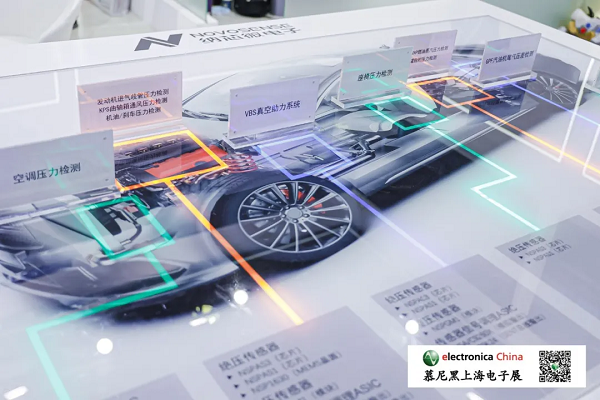 Ken, Marketing Director of Product Line of NOVOSENSE, said: "NOVOSENSE also plans actively in automotive magnetic sensor applications: It mainly includes OBC for new energy vehicles, chip-level current sensors for PTC applications, current sensors for large current measurements for main drive motors, and angle sensors for valve control in thermal management systems."
Intelligent connected vehicles are facing a period of rapid development worldwide. Driven by the huge market demand, many product lines of NOVOSENSE are actively planning by focusing on the current new energy market scenario, so as to provide customers with a better and more complete product portfolio in this application field.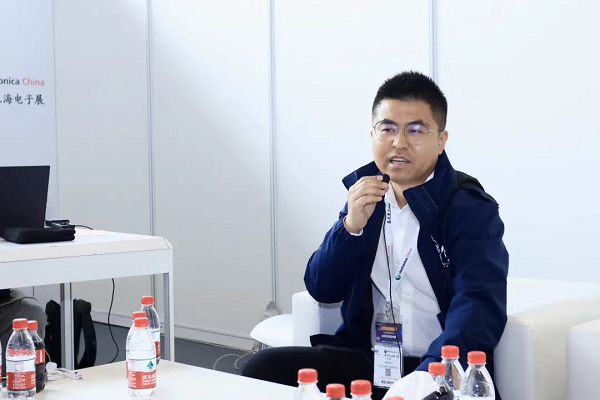 Wang Shengyang, CEO of NOVOSENSE, interviewed by media
To break barriers with endless innovation
NOVOSENSE has devoted to independent research and development as well as industrialization for many years based on the accumulated product development ability for many years and insight in product planning. With the trend of adoption of home-made chips, China's intelligent vehicle industry is facing a rare period of strategic opportunity, which is a social change with the deep participation of traditional OEMs, new forces of car making, Internet giants, ICT enterprises and component suppliers.
Driven by China's strong support for new infrastructure, the blueprint for the independent innovation of NOVOSENSE is slowly unfolding in the field of new energy vehicles. In the future, NOVOSENSE will continue to adhere to independent innovation, work with upstream and downstream partners to break technological monopoly, ensure the supply security of the industrial chain, and contribute to the healthy and orderly development of China's information technology industry!